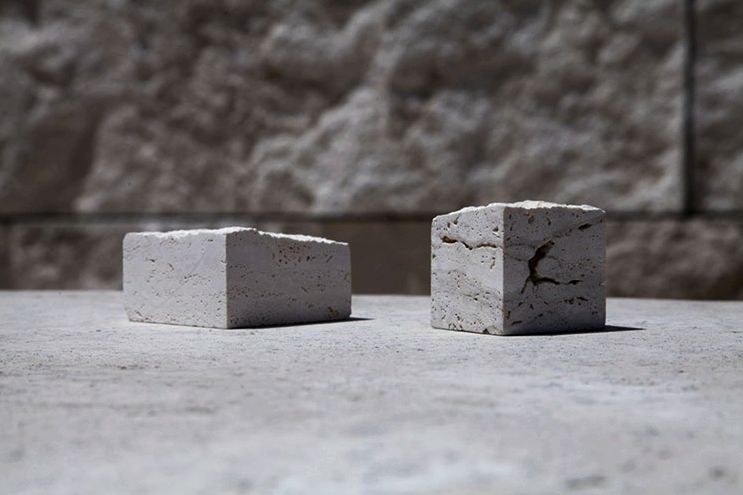 The Getty came into existence travertine-covered mainly due to an entrepreneurial Italian. By 1990, architect Richard Meier was six years into his make an effort to design, not to mention build, the Getty Museum towards the satisfaction of cantankerous stakeholders. The Brentwood Homeowners Association was one of the most demanding obstacles, objecting to just about every shade or texture of metal cladding Meier suggested before he'd even briefed them on potential stone, that is what can mostly cover your building.
Meier had accrued a minimum of 2,000 stone samples from quarries all over the world when an Italian named Carlo Mariotti demonstrated in Meier's L.A. office. Mariotti owned a quarry in Bagni di Tivoli, just north of Rome, and focused on travertine marble. The Coliseum in Rome was constructed with stone from roughly the same location his quarry now was.
Meier responded skeptically initially. Within the U . s . States, most architects used travertine to create smooth veneers. "The only method it might interest me," he told Mariotti, "is that if we're able to utilize it in an exceedingly rough form, almost as much ast it had been utilized in ancient occasions."
So Mariotti, who greatly thought about being running a business using the Getty, created an agenda. They might roll the slabs of stone lower a conveyor belt, then split all of them with that which was basically a rock-cutting guillotine. Then your rough, sandy interior, or even fossils, could be uncovered. The Brentwood homeowners had, to Meier's great surprise, no objections (although the trustees, concerned about cost, did question if maybe stucco might be used rather).
Resourse: http://laweekly.com/arts/
A Day at The Getty Museum
Video COMMENTS:
Cheuslove: hello, I was wondering how/why/when you know/learned Japanese? thanks :)
Golden State Saga: Cheuslove I started leaning in College. I've taken 2-3 years of formal learning and have been speaking with Mika for 4 years and some change informally.
evancortez2: The first and only time I was at the Getty was way back in 2000. I remember parking our car at the parking lot at the bottom of the hill, then taking a shuttle van to the museum itself.
hgzee: I've driven up and down the 405 and have passed the Getty center sooo many times but not once have I ever visited the place, so this video was especially interesting to me! Thanks for sharing!! I have to finally visit one day.
Dido K: Great day out but don't over do it with the baby on its way soon.
Golden State Saga: Wouldn't dream of overdoing it
hailikefood: I was in an art academy in high school. We went here on a field trip!
Golden State Saga: My art classes used to make me visit every couple of months for sketching, research, or some such. Always a nice way to spend the day